Water sports and boating continue to be an exciting and thrilling adventure for locals and tourists all around the world. Every year millions of people on the boating tours to enjoy their vacations. 
Understandably, some people are paranoid about the ocean, and they think that they will not be able to handle it. If you are one of those people, then worry no more because this blog is going to cover you with all the safety tips that you need to know to enhance your boating tour experience.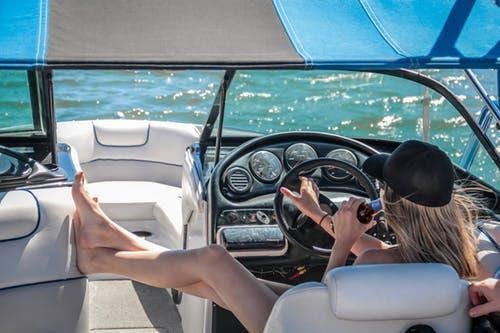 Here you go:
First Thing First
The first and most important thing is that you make sure that you have taken reasonable boating lessons. It is very important to get a boating license because you have to give a practical test to get it. Once you are done with your lessons of boating, you can easily get your boating license from Aceboater in their simple steps. 
Nautical Routes of the Road Are Important 
It is very common for people to lose their track in the ocean when they go all on their own for the first time. This problem can be easily avoided by having a fair amount of knowledge of nautical routes. Make sure that you get the guidelines to follow the route from the experts so that you don't get lost. It is important because you don't want to ruin your wonderful boat trip by ending up in the middle of nowhere. 
Follow a Checklist 
Be it a boat tour or any other tour, you need to prepare a pre-departure checklist. It makes sure that you do not forget anything important that you may need on your boat trip. It is wise to make a list a couple of days before starting your trip. It makes sure that you don't forget to add anything to the list. 
Keep Weather in Mind 
It is perhaps the most critical thing when it comes to a boating tour. You have to keep the weather conditions in mind. The weather of the sea changes in the blink of an eye. Therefore, you have to be prepared for all kinds of conditions.
The practice if to follow the weather forecast and pack your clothes and other important things accordingly. However, you should keep in mind that sometimes even the forecast is not correct, so make sure that you don't take any chances. 
Stay Clear of the Engine 
The engine of the boat can be as scary as it is magnificent. If you are driving a boat yourself, you should wear the boat's engine cut-off switch lanyard at all times. Take extra precautions near boat towing skiers or tubers. 
Avoid Alcohol 
If you are operating a boat while you are intoxicated, then it means that you can be in real trouble. Driving a boat under the influence is illegal, and it can cost you your license. So make sure that you are not drunk when you are driving your boat.