Selena Gomez, an American singer, actor and producer is a well-known personality across the world today. Her first breakthrough performance was in "Wizards of Waverly Place", a television show on Disney Channel. It was with this show that Selena achieved broader recognition. Today, Selena is among the most popular icons in the field of entertainment with a net worth of around $60 million dollars. That's a whopping amount!
As it's said 'Rome was not built in a day', it took Gomez a lot of hard work, her determination and strong will to embrace this success in life. Let us look upon the sweet and sour life journey of Selena Gomez, the breathtakingly beautiful actor and fantastic singer.
A dig into the career, struggles and net worth of Selena Gomez, the Hollywood Sensation
Selena Gomez – Early Life
Selena Gomez was born on 22 July, 1992 in Grand Praire of Texas. She was born to an Italian mother Amanda Cornett and Mexican father Ricardo Joel Gomez. Until her 8th grade, she studied in Danny Jones Middle School. Gomez always looked forward to doing something different and had the artistic qualities.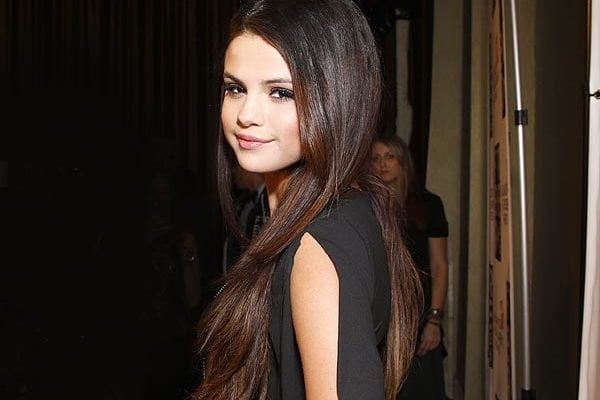 It was in 2007, that she was offered the role of Mikayla, a pop star in the popular Disney TV show 'Hannah Montana' starring Miley Cyrus in the lead role. Following this, she auditioned for the role of Alex Russo of 'Wizards of Waverly Place' which brought her the desired fame and she never looked back then.
Selena Gomez – Career
Not many know, but Selena's first television appearance was at a very young age and it was not Hannah Montana but in the children's TV show, Barney & Friends. She was seen performing as Gianna on seasons 7 and 8. It was on the sets of Barney & Friends that she met Demi Lovato, her fellow Disney star who played Angela.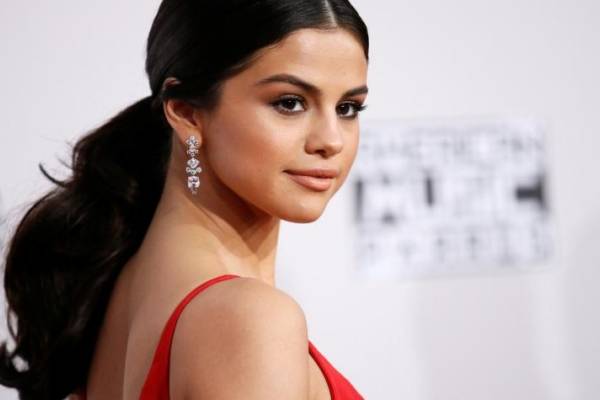 From an early start in the entertainment industry with shows like Wizards of Waverly Place, The Suite Life of Zack and Cody and Kannah Montana, Selena was quite determined to rule the industry and soon was seen doing albums and movies.
Selena's first band was 'Selena Gomez & the Scene' that released the album 'Kiss & Tell' in 2009 and several others like 'A Year Without Rain' in 2010. Later Gomez was seen doing movies and as a solo artist in albums. Her first solo musical debut was in 2012.
As per the reports by Money Inc., Selena earned $30,000 per episode of Wizards of Waverly Place. Her acting skills were not just par excellence in TV shows but she has also bagged some of the best roles in movies like Another Cinderella Story, Neighbors 2: Sorority Rising and Ramona and Beezus, She kept soaring across the screens and even did live concerts. In the year 2009, her band Selena & the Scene set the stages on fire and they did three international and national tours along with the release of 3 studio albums.
Talking about her solo music career, Gomez recorded her first solo "Come & Get It" in 2013. Her very first solo album was "Stars Dance" which was also ranked number 1 on Billboard 200 chart. Her other hit singles and collaborations include 'I Want You to Know' and 'Same Old Love'.
If this wasn't enough, she released another single in 2018, 'Back to You' that got the recognition of the record-breaker of the longest active run. This meant that each song she released in her seven years of career before, this one found a place on the Hot 100 chart.
Throughout her music career, Selena Gomez took several tours, both with the band and as a solo artist. With her solo releases reaching millions of views online, she set on two tours, the "Revival Tour" and the "Stars Dance Tour". The former made $35.6 million and the latter closed the box office at $20.3 million.
Gomez always believed taking a foot forward in her career and wanted to try new things to test her own abilities and we must say, success came knocking at her door every time! After pursuing a bright career in acting and singing, Selena came out as a producer. She reserves the credits of being the executive producer of 13 Reasons Why 3, a popular Netflix show. She has even sung a few songs of the series. So, this makes it evident that her net worth includes good numbers from Netflix.
Go find out what Selena can't do! After acting, singing and being a producer, she launched a clothing line collaborating name 'Dream Out Lord', as a collaboration with Kmart in the year 2010. Dream Out Lord made a good amount at the retailer until 2014. It included accessories and casual clothing for juniors. This is not her only clothing collab. She is also a partner with Puma, a popular athletic-wear brand. She has designed too interesting lines for the brand under her name "Selena Collection". To go by the reports of E! News, she makes around $30 million from the Puma collaboration.
Considering her investments and earnings from other products, she has a purse collection for Coach, a collection of Nail Polish for OPI and has created fragrances. She also endorses a ton of brands that get her a good amount annually. Some of her popular endorsements include Louis Vuitton, Pantene, Coca-Cola, Neo by Adidas and Borden Milk. In addition to these, she has been an influencer on Instagram being the most-followed person on the social media platform. She paid around $800,000 per Instagram post as per the reports by Business Insider.
In 2017, Selena enjoyed greater success with her tracks like 'It ain't Me' and 'Bad Liar'. He also collaborated with popular names in the music industry like DJ Marshmello for the hit track 'Wolves' and Gucci Mane for 'Fetish'. From her 2018 works, the most popular track was from 13 Reasons why of Netflix, 'Back to You'.
In 2018, she revived her journey in the cinema with her part as Mavis in the third sequel of Hotel Transylvania. Her upcoming projects in 2019 include her voiceover for a character in 'The Voyage of Dr. Doolittle'
Selena Gomez – Awards and Nominations
Her hard work has paid her off in many amazing ways. Gomez was nominated on 125 occasions and has bagged some of the most prestigious awards for her singing and acting performances. She won the Teen Choice Award in 2010 which was followed by two Kids Choice Awards in 2011 and 2015. She was also awarded with the Radio Disney Music Award in 2013. 6 awards were presented to Selena for her performance in 'Bravo Otto' from 2010 to 2012. She was also honored as the "Women of the Year" by Glamour Awards during this time.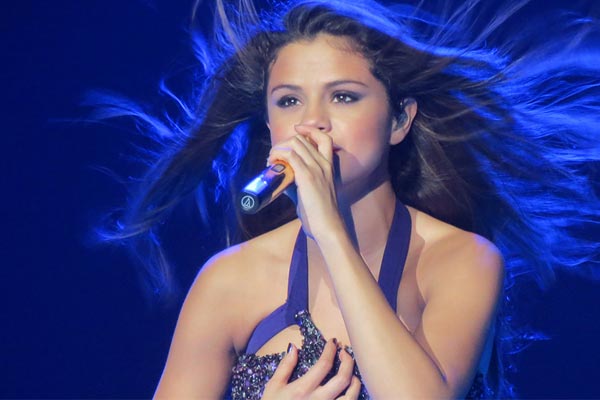 Adding up her other awards, Selena was the receiver of the Chris Grecious Celebrity Award for her "Make-A-Wish Foundation" and the Young Visionary Award in the year 2013.
Selena Gomez – Struggle with Lupus and Depression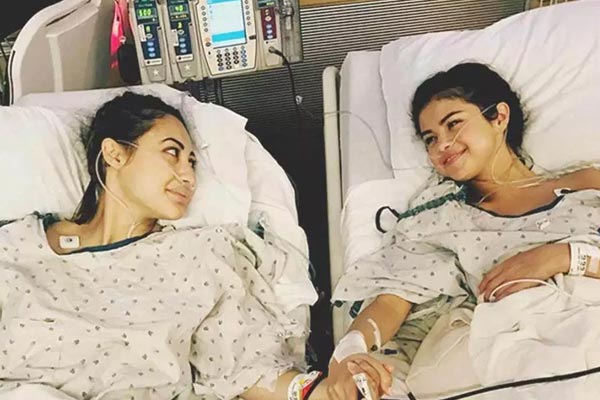 With all her success making her an established star in the Hollywood industry, only a few knew about her struggle with the chronic autoimmune disease, Lupus which followed with acute anxiety and depression.
In 2015, Selena Gomez unveiled the story of her battle with Lupus, a chronic autoimmune disease. After the diagnosis, the actor-singer went for chemotherapy. She went for a kidney transplant from her close friend Francia Raisa in September, 2017. She also struggled with anxiety and depression post her treatment and went for therapy in October, 2018. She announced that she is going for anxiety treatment and is feeling much better and happier. She posted on Instagram saying she is now in control of her emotions and thoughts and is doing intense work to fight depression.
Since then, she has been actively sharing her story to people on various platforms, trying to inspire the survivors and victims of depression to be strong through this hard phase.
Few unknown facts about Selena Gomez
Her full name is Selena Marie Gomez
Her nickname is Selly
Her favorite color is Green.
She went for treatment for anxiety and depression and has come out happier.
She has been an active supporter in spreading awareness of depression among teenage and young adults.
The controversy
While she was busy making money and moving with her successful career, she was caught in a few controversies. In 2013, she was seen adorning a bindi while performing 'Come & Get It' on stage. The Hindu groups criticized her for a callous display devaluing Hinduism.
Selena Gomez – Latest Projects and Total Net Worth
After quite a long break from the entertainment industry, Gomez is ready to slay on the screens with her recent and new projects. Her 2019 movie releases include "The Dead Don't Die", a horror-comedy where she played a survivor of the zombie apocalypse and "A Rainy Day in London". Whereas the former was not a box office hit but the latter garnered good money of $5.1 million.
She has recently announced her next music album, "Love You to Love Me" to be launched on 23 October, 2019. He is also coming up with her new Netflix Show, Living Undocumented. Her upcoming movie projects include "A Voyage of Dr. DooLittle" to be released in 2020.
Reports say that she is all set to come up with a drama series she is co-producing with Aaron Kaplan, 'Rising' which still awaits the official announcement.
As of 2019, Selena Gomez, the star has a net worth of $60 million.