We know that allergens and asthma triggers abound outside. Often, staying inside feels like an escape from attacks. Surprisingly, however, our indoor air can be up to 5 times more polluted than the air we avoid outside. Fortunately there is plenty we can do to limit allergy and asthma problems at home.
Smart Cleaning
It may seem like a no-brainer that a clean home triggers fewer allergy and asthma episodes. The way you clean, however, can either make things better or can be inadvertently making them worse. Dust and mites, pollen, and mold particles are among the most common culprits when it comes to allergy and asthma triggers. In addition, many household cleaners contain toxic ingredients (whether or not they're listed) and irritants that can trigger or worsen symptoms.
Dusting from the top to the bottom of an area will help prevent the spread of dust onto areas you've already cleaned. Using damp microfiber cloths as opposed to feather or dry cloth dusters will trap dust instead of kicking it up into the air you're breathing, which can cause respiratory irritation or distress. Ceiling fans, curtains, and blinds are important to remember because they're dust magnets and release particles into the air each time they move.
Replace Your Filters
Whether we're talking about air purifiers or your HVAC system, changing your filters on a regular basis is an integral part of your efforts toward cleaning up your air at home. When replacing filters in your purifiers, look for ones with the highest HEPA ratings. A highly-rated HEPA can remove up to 99.97 percent of allergens from the air in the room.
Dirty or clogged filters force your HVAC to work extra hard while pulling air through, putting added stress on it and pushing built-up contaminants into the air circulating through your home. With HVAC and central heating and cooling, it's best to look for replacement filters with high MERV ratings. These trap mold, pollen, dander, and other allergens without hindering airflow. Additionally, the filters your vacuum uses are equally important and should always be true HEPA filters.
Adopt Healthy Habits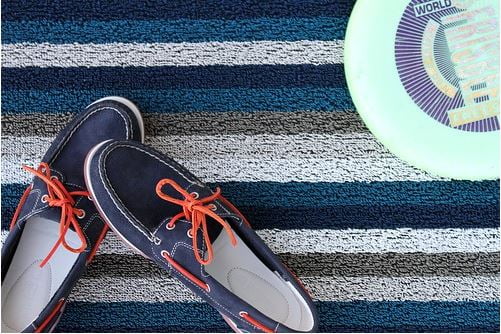 In addition to changing filters and cleaning the house effectively, there are a number of daily habits you can get into that will greatly reduce allergen levels in your home — and won't cost you a dime. Air that contains too much moisture can be a breeding ground for dust mites, mold and mildew, and other allergens. Tiled areas, especially in bathrooms, kitchens, and basements should be scrubbed down regularly to prevent mold growth.
It's essential to avoid smoking in or around the home at any time. During allergy season, you can limit the amount of pollen you bring into your home either by leaving your shoes by the door, or at the very least using a tracking mat at your doors. Lastly, if you have pets, groom them outdoors or professionally to reduce the amount of dander and hair in the home, and wash pet bedding regularly.
On average, most of us spend up to 90 percent of our time indoors, so it's important to keep our inside air as healthy as possible, especially during cooler seasons when we tend to keep doors and windows closed.