Contemporary interiors often require minimal, yet chic décor. A simple, easy way to attain a facelift is by means of skirting.Skirting boards originated during the Victorian era in the 1800s and were installed in the homes of very wealthy people. During these times homes did not have central heating and keeping heat inside rooms was a challenging task.
Skirting boards seal off walls, which means that cold air could no longer come in and this is how it is believed it originated. They have recently become an important interior design element to consider. Not only is it aesthetically pleasing to the eye, it can also beautifully round off a room.
Skirtings are also practical, and considered a key component in forming a link between construction materials, by covering uneven surfaces. It is also used to cover the perimeter connecting the floor and interior wall. Aside from its esthetic purpose, it covers uneven edges, exposed electrical wires and the space between the wall and floor.
Skirting boards are an affordable solution when homeowners are renovating old rooms. With a simple white paint coat, it can tastefully brighten the room. These installations are not as complex as deconstructing or painting walls, but it does require some labor and it is not completely effortless. As with anything else, skirtings are also available in a price range. Remember that skirtings are often easily damaged by pets or children and you might want to opt for simple skirts which are easy to replace.
Boards are produced using materials like; Meranti, oak, Western red Cedar, Clear Pine and Finger jointed pine.
With emerging skirting profiles becoming business trends, it may seem challenging to decide which motif to choose. Ideally, the motif you decide to choose must compliment your interior. The right skirting can create a beautiful flow all the way into the complimentary architrave to the doors.
Simple Profile
Remember to choose a style that complements the interior, whether it is contemporary or modern. A simple motif, made up of fewer curves is often chosen for a modern interior. These sleek designs are lower, featuring a chamfered or square groove edge and easily flows into the complementary architrave. It creates a seamless, elegant finish.
Other motifs to consider are pencil and square MDF. These straight edge profiles are plain, but very relevant to the current trends, because it is versatile and suits most interior types.
It is also very affordable to maintain and is easy to clean, consequently a favorite amongst designers and homeowners.Additionally, it suits the current contemporary characteristics such as open plan rooms, clean lines and geometric shapes.
Stick to approximately 5 inches in height for a minimal look. Deeper boards may look out of proportion if the home does not have lavish ceiling height. Check out these modern-day examples on how to use skirting boards in a modern way.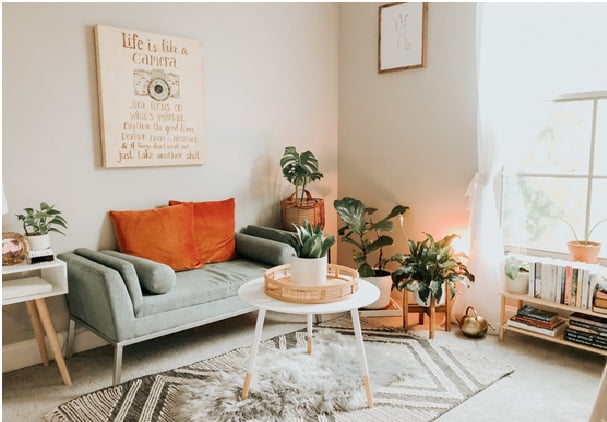 Ageless Designs
The ageless profile has proven to stand the test of time and will remain relevant in decades to come. Not only are these traditional motifs elegant, but it is also easy to install.
Examples include Georgian, (classic and higher design) and Ovolo (traditional and simple). Ovolo can be applied to modern interiors, which makes it popular amongst those with traditional taste, but also to those who prefer contemporary designs.
Modern Designs
These trim, simple designs embrace all that is classic and contemporary. The aim is to remain minimal and this particular design is timeless. Compared to the traditional motifs, it is shorter, but higher designs are also available to those longing for something different.
Previously, white colored skirting was predominantly used, but in modern designs it is emerging that bold, colorful tones are accepted.The bullnose style is another example of modern motifs.
Grooved Profile
Designs consisting of grooved edges are currently very trendy and offer a variety of options, such as double or square grooved. Not only are these designs simple, but it is also easy to maintain and install and offers a finish which is seamless.
High Skirting
This type of skirting is often used in older interiors, but recently gained much attention and is growing seemingly popular. One would think that the higher the skirting, the higher the price. Currently that is no longer applicable, as higher profiles are more affordable nowadays and very much trendy.
Colored Boards
Boards are often white pre-painted and, in all fairness, nothing beats fresh, clean woodwork. This especially true if it is in contrast to the color of the wall. Just remember that the finish does not always have to be the traditional color of eggshell.
Other options include high gloss or matt white. Matching the skirting to the wall color is currently very trendy, especially if the wall is painted in a subtle shade like soft grey.
By painting a skirting, it becomes an essential part of the contemporary interior scheme. Thisis opposed to the frequently neglected part which makes up the character.
Do not be led to believe that white is the only acceptable color for skiting boards, because colored boards became very trendy in 2019 and it is not going to change very soon. Bright colors are applied to draw attention to abstract interiors.
Completing A Contemporary Interior
The contemporary home's style does not allow for clutter, in the words of Mies van der Rohe: "Less is more." Try to keep color pallets sophisticated, such as soft greys and pastel pinks.
Use bright accessories like vases, throws and pillows to add bursts of color with furniture that has a modern, slim design. These examples include a coffee table with a glass top or a sideboard with a walnut veneer (which is great for clutter storage). Use sofas with narrow oak or chrome legs and square (rather than rounded) arms for a sleek finish.
A practical addition to any room is floodlights. Bases with a silver or nickel effect and basic bright shades are the perfect addition. Wall lights are also making a comeback.