How you dispose of furniture is primarily determined by the amount you need to dispose of and how quickly you want to do so. Take inventory of the furniture you'll be removing, as well as any other trash you'll be getting rid of before you begin. If your furniture is in excellent shape, you can reuse it, but if it has big tears, scrapes, or pet damage, it's probably time to get rid of it through furniture removal.
You can use various ways to dispose of your furniture when you don't need it anymore. You don't have to take it to the landfill literally. If it's still in good condition, you can earn from it by selling or donating. These are just some of the ways to dispose of your old pieces after furniture removal. So, here's a detailed list of ways to dispose of furniture:
Hire a Furniture Removal Company
Two or three technicians from a furniture removal business will come to your home to estimate the cost of removing your furniture. They will pack your things and haul them away if you settle on a price. This is a smart way to get rid of a couple of big-ticket pieces quickly. However, since furniture removal costs are often dependent on the products' overall weight, it may not be the best option if you're working on a complete home cleanout or a long-term junk removal project. Before you employ a furniture removal business to dispose of your furniture, do your research.
If you decide to hire a furniture removal company, make sure that your chosen service is insured. Many people try to take on the project themselves and end up damaging property or injuring others. They may even make a mess and accidentally hurt someone else. Make sure that the service you choose has some sort of cover and experience. This will give you peace of mind and protect you if anything goes wrong with the furniture removal.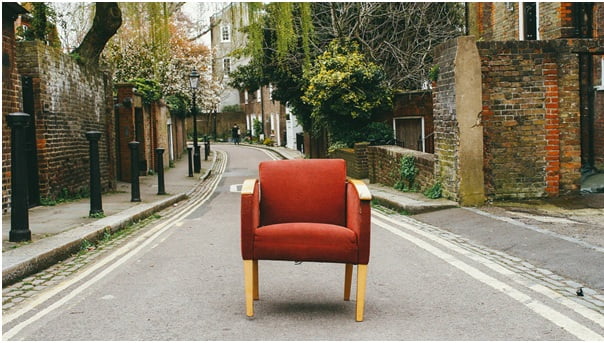 Donate
Isn't it true that we'd all like to know how to get rid of furniture for free? Embracing your philanthropic side, on the other hand, can help you achieve that goal. Donate furniture that is free of severe damage, rips, stains, cracks, and odors. Nonprofit organizations, charities, secondhand shops, shelters, schools, churches, and community centers are among the organizations that may be interested in receiving donated furniture.
Make a few phone calls to see the plan for furniture pick-up or delivery. It's reassuring to know that your old furniture isn't obsolete. It's better, rather than ending up in a landfill or by the side of the road.
A lot of nonprofits can pick up furniture that is in a resalable condition. Meaning it isn't falling apart or has big stains or tears. Any of these groups may only consider small items like nightstands, mirrors, and headboards. However, it's worth giving them a call to see if they'll take your bulky furniture. The Salvation Army, Vietnam Veterans of America, and your local charity foundation are all excellent places to start.
Aside from being happy that you've helped someone in need, the donation enables you to save on taxes in a great way. Just be sure to keep all of the documentation as proof when the time comes.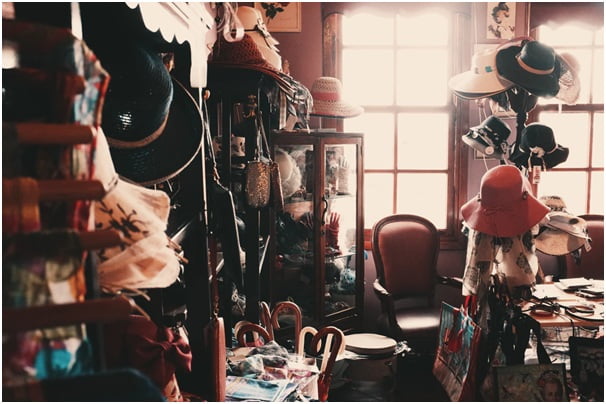 Sell
If you don't use most of your furniture right now, another way to get rid of it and generate more profit is to sell it online. Utilize online, simple-to-use applications such as social media channels, group message boards, and classified ad websites. Many interested shoppers would be able to pull up and haul their purchases out on their own.
Craigslist is the online yard deals forefather. While you can sell items on Craigslist, the quickest way to eliminate discarded furniture is to use the "free things" or "curb warning" option. This allows you to leave an item outside your home and list it as a free pickup on the web. It's as good as gone once your item is listed in the free section. And, depending on where you live, you can only have a few minutes to document it before anyone comes to take it.
Selling can be a rewarding way of furniture removal, as you don't go at a loss paying huge removal fees.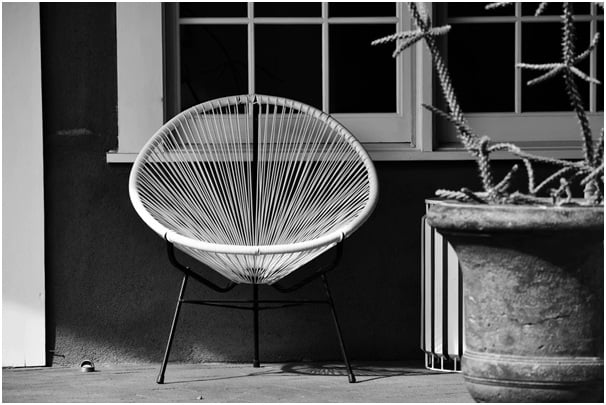 Rent a Dumpster for Furniture Removal
Although there are many alternatives for getting rid of outdated, discarded furniture, renting a roll-off dumpster is ideal. It is by far the quickest and most convenient way to handle any size cleanout project. You can get 4-, 6-, 10-, 15-, and 20-yard dumpsters, as well as walk-in double doors for fast furniture removal. Most dumpster facilities provide delivery, pickup, waste management, driveway safety, and dumpster-area cleaning.
Simply contact the firm when you're done and let them know it's ready for disposal. This choice is perfect for furniture removal, home cleanouts, significant trash reduction, and decluttering projects. This is because it helps you to sort through your things at your own pace.
Final Thoughts
So, that's where you dispose of furniture once you're done with the furniture removal project. If you think you can't manage the project independently, the best decision is to hire a removal company.