Sushant Singh Rajput, an emerging star of Bollywood, died by suicide on Sunday, the 14th of June, 2020. The cause in the post-mortem report was asphyxia caused by hanging. There was an outburst among the netizens accusing big production houses, directors and actors of mentally pressurizing the actor that led to his suicide. There have been boiling debates on nepotism and how the industry is solely based on it. A lot of actors, directors and the late actor's friend have released videos talking about how good the actor was in real life as well as the reel life.
With so many debates already going on, the police have started working towards finding the root of the actor's death. There is a divided opinion on the cause of his death that is said to be clinical depression leading to his suicide. A few of his close ones who were interrogated said that he was suffering from depression since the last 6 months, whereas, a lot of his close friends and colleagues, and the actor's father, have issued statements where they have said that he was not at all battling depression.
Video Source: https://www.youtube.com/watch?v=R7yiLp2f784
Police has interrogated his sisters, his father, his close friends like Mukesh Chhabra, and his rumored girlfriend Rhea Chakraborty. In total, the police have interrogated 13 people who they think are connected to this case.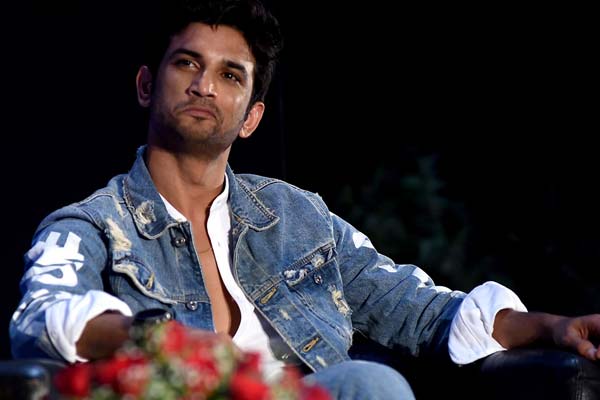 Investments of late Sushant Singh Rajput
Sushant Singh Rajput was an astronomy-buff, a National Physics Olympiad winner, and a single-rank holder in a National level exam. He was very keen about the stars, the moon, the space and the solar system in general. He had purchased a very expensive telescope, the Meade 14 LX600, to see the rings of Saturn. His passion for technology had led him to establish 3 companies.
He set up a company in 2018 that explored and analyzed virtual reality and artificial intelligence, and a lot of other technological advancements. Sushant has invested a fair amount of money on a company called Vividrage Rhealityx, which has the name of his rumored girlfriend Rhea Chakraborty. This company was founded in 2019 and deals with artificial intelligence, mixed reality, and experimental technology. Rhea Chakraborty, her brother Showik Chakraborty, and Sushant Singh Rajput were the three board members of the company.
The third company that the M S Dhoni actor has founded is called Front India for the World Foundation. This company was set up to improve and promote health care services and work towards eradicating hunger, poverty, and malnutrition in India. He was also reported to be helping disaster-stricken countries like Nagaland and Kerala by making big donations.
These were a few leads that have been discovered in the Sushant Singh Rajput's death case. The Mumbai Police is still investigating this case as ordered by the Home Minister of Maharashtra. There have also been orders to check the contract between Sushant and Yash Raj Films. The late actor did two films with the production house, and a lot of films were taken away from him reportedly.
Mukesh Chhabra, friend and director, investigated by Mumbai Police
Mukesh Chhabra is a casting director in the Bollywood industry and was also a good friend of Sushant. He was the director of the late actor's last film Dil Bechara. The Mumbai Police interrogated him for hours. Chhabra said in his statement that Sushant had sent him a text recently saying that "I am not well". The director had tried to know the reason for his sickness and he had replied, "I am fine, I will be fine."
This statement is being linked with the late actor's reported clinical depression. Mukesh Chhabra had a good relation with Sushant and also admired him as an actor, hence decided to work in Dil Bechara with him.
Conclusion
In this world, even after doing a small good deed, we boast it in a way that something very big has been contributed by us. In the case of Sushant, he never publicly discussed about the charity and contributions that he did in favor of society. This shows his humble attitude and love towards humanity. After losing such a great human being, this universe will surely shed a tear in memory of him.