Table of Contents
Buying guide
Notebook HP 240 G7
ASUS VivoBook Flip 14 TP412
Huawei MateBook D14
Lenovo IdeaPad L340 (15, Intel)
MacBook Air (M1, 2020)
Asus ROG Strix GL702VM
A laptop for remote work is simply necessary – especially in today's changed conditions. That is why the choice of a working tool should be approached carefully and responsibly because it will contribute to the successful solution of a lot of the most important tasks.
Buying guide
It's important to choose your best laptop for working from home, because it will be useful for both programmers and designers, as well as managers, accountants, and representatives of other professions. If you didn't work from home (or another place) before, now the circumstances have changed – in 2020, many went to distance work, and the corresponding Federal Law was released, changing the Labor Code. Remote work is now official, so you need to prepare smartly for it!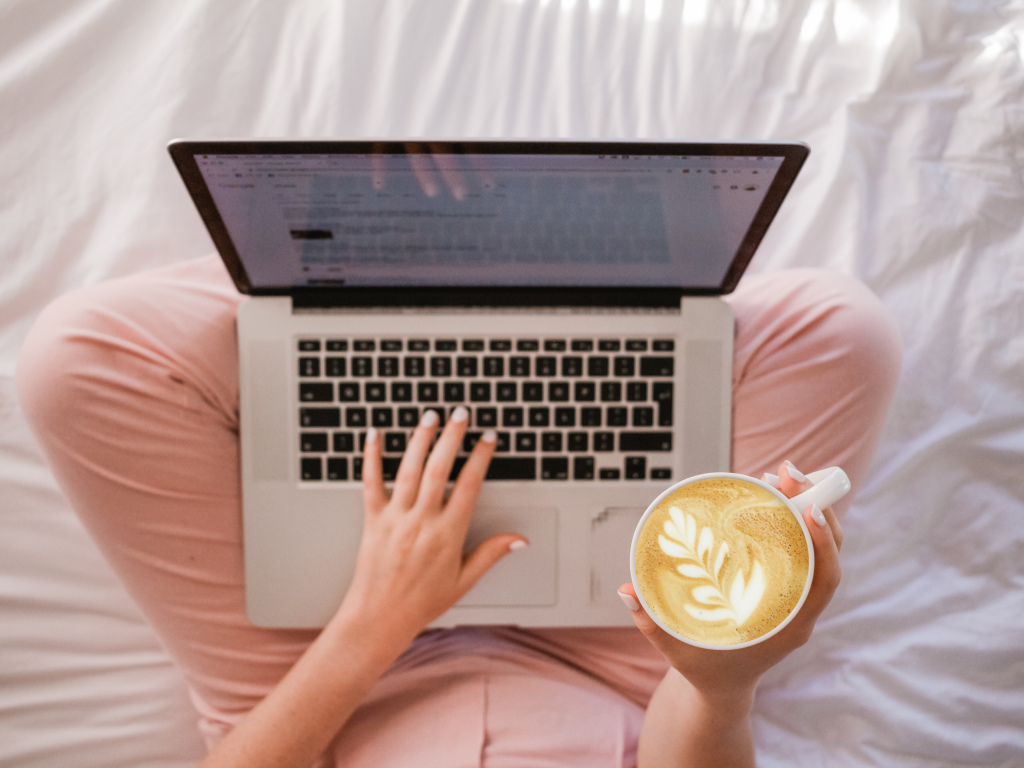 It is clear that you need to choose the best laptop for working from home (according to your parameters), because this tool is indispensable. Let's turn to universal models, reliable workhorses that will not let you down and will honorably perform all the functions assigned to them.
We are not talking about a PC – we do not need a stationary device, we need mobility to work anytime, anywhere. When choosing which laptop to buy for remote work, you need to rely on the following criteria:
Hard disk capacity;
The amount of RAM;
Processor performance;
Battery capacity;
Characteristics of the video adapter.
Think about your own goals: if you are going to fill out documents in standard editors, this is one thing, if you will work with powerful programs, it is completely different. What parameters of a laptop for remote work are important?
In general, 8 GB of RAM is enough for comfortable work – this is the basic configuration;
There are two popular manufacturers of processors – Intel and AMD. The former are inferior in terms of the number of cores, but are superior in performance, the latter consist of two cores and are great for daily work;
Processor power is determined by another indicator. Core i3 are the weakest devices, Core i5 are average, Core i7 are powerful, and Core i9 are super powerful.
These are the most basic characteristics – in the selection process, we will pay attention to other parameters. Let's try to pick up a laptop for remote work? Models are placed in random order, this is not a rating system.
Notebook HP 240 G7
An inexpensive laptop for working from home showed itself from the best side – light, compact enough. The main task pulls without problems, it has a beautiful screen with an anti-glare coating and LED backlight, which allows you to work even in bright light.
Characteristics:
Intel Core i3 processor;
8 GB of RAM;
256 GB SSD;
Video card – integrated Intel HD Graphics 620;
It weighs only one and a half kilograms, the manufacturer promises up to 12 hours of battery life.
ASUS VivoBook Flip 14 TP412
A fairly inexpensive laptop for working from home is a transformer that allows you to rotate the screen 360 degrees. Very convenient, you can work like on a tablet or use it to demonstrate presentations. The touch screen can be operated with a finger or a stylus.
Characteristics:
Diagonal – 14 inches;
Processor Intel Core i3 8145U (2100 MHz);
8 GB of RAM;
Video card Intel UHD Graphics 620.
Of the minuses – users note that the display turns pale in bright colors and it becomes impossible to see the contents.
You don't have to choose whether it's better to buy a tablet or a laptop for working remotely, this device combines several functions. Weight – 1.5 kg, matte surface.
Huawei MateBook D14
A good laptop for working remotely, covering almost any office tasks. It is also suitable for simple games and light programs, it perfectly performs basic functions. Owners of Huawei and Honor smartphones will especially like it – there is a wireless integration that allows you to display the smartphone screen on the computer screen.
Characteristics:
High performance AMD Ryzen 5 3500U processor installed;
8 GB of RAM;
512 GB internal SSD;
Screen diagonal – 14 inches;
Weight is only 1.38 kg.
There is a keyboard backlight, a capacious lithium-polymer battery is installed, which allows you to keep the battery for a long time.
Lenovo IdeaPad L340 (15, Intel)
If you want to buy a laptop for working from home, pay attention to this model – despite the fact that the official release contains the word "gaming", the device does an excellent job with work tasks. As a bonus, you can download a couple of cool games in your free time.
Characteristics:
Intel Core™ i7 processor,
Graphics NVIDIA® GeForce® GTX 1650, Max-P,
16 GB of RAM.
Up to 9 hours of battery life and fast charging.
15.6″ FHD (1920×1080) display,
Two speakers with Dolby Audio support.
Two possible modes: quick (Quick) for playing and quiet (Quiet) for work. Depending on the task, simply switch to one or another mode. There is a curtain that allows you to hide the webcam.
MacBook Air (M1, 2020)
No one will argue that this is a great computer for remote work – the name of the manufacturer speaks for itself. It's worth starting with a drawback – a very high price. For basic tasks, such a powerful device is not required, but is popular with those who work at the computer often and a lot. He perfectly pulls capacious programs and perfectly copes with complex tasks.
Characteristics:
This MacBook has a new Apple M1 chip. Thanks to this, the central processor is up to 3.5 times faster, the graphics one is up to 5 times faster.
At the same time, the manufacturer promises up to 18 hours of operation without recharging.
The 13.3-inch LED-backlit Retina display (2560×1600 pixel resolution) delivers high-quality color reproduction, making it the best laptop for a remote designer. It will really appeal to those who constantly work with graphic and multimedia content!
SSD 256 GB, 8 GB RAM. Touch ID sensor for quick unlock. Weighing less than 1.3 kg, it is ultra-thin and ultra-light.
Asus ROG Strix GL702VM
Another device declared as a gaming one, is ideal for those who "load" a laptop. It will be appreciated by programmers and other lovers of complex hardware who need high performance.
Characteristics:
Huge 17.3-inch anti-glare 4K monitor;
Processor Intel Core i7-7700HQ;
RAM 24 GB DDR4-2400;
Video card Nvidia GeForce GTX 1060;
HDD 1 terabyte.
The laptop weighs a lot – 2.7 kg. It is better not to disconnect from the network during use, high performance equals high battery costs (it will work autonomously for only 2-2.5 hours).
If you use our recommendations, it will be easier for you to understand which computer is best for working from home. Of course, first of all, you should rely on your own capabilities (especially financial ones) and wishes.