Are you a novice investor of precious metals? If so, you are probably amongst the sea of investors deciding to introduce gold and silver into their portfolios. These assets have been prized for centuries and continue to be of high value during economic uncertainty and depression. They are inflation-proof, highly liquid, timeless, and remarkable portfolio diversifiers. There is a wide range of companies selling precious metals. Make sure you read this BGASC review to check out the products provided by precious metal companies. The following reasons might persuade you to make a gold and silver investments. 
High demand
An important reason to invest in gold and silver is the fact that these possessions are in high demand in the largest part of industries. As the world is evolving, the mining industry is reducing in capacity. Miners are no longer interested in taking up numerous projects as they used to in the past. The reasons for taking up fewer projects include environmental factors, safety concerns, financial uncertainty, etc. 
Although they aren't mined in the same quantities as previously, gold and silver demand is still high in numerous industries. In fact, many industries appreciate them more than before due to the uncertainty of financial transactions and platforms for investment transactions. The substantial increase in demand has increased their value in recent years. 
These commodities are inflation-proof
Opposite to other investments, gold and silver are inflation-proof, which is of tremendous importance during periods of inflation. While the value of currencies increases or decreases, these commodities aren't susceptible to such uncertainty. Historical analysis has proven that precious metals have an excellent performance during times of economic depression and devastation. 
The majority of other physical assets depreciate in value over time, while gold and silver either increase or retain their value. Also, they have excellent performance in times of world crisis, such as the current COVID-19 pandemic. Since the beginning of the pandemic, an increasing number of investors have turned to precious metals in search of financial protection. Find out how the pandemic changed the behavior of investors and impacted global markets.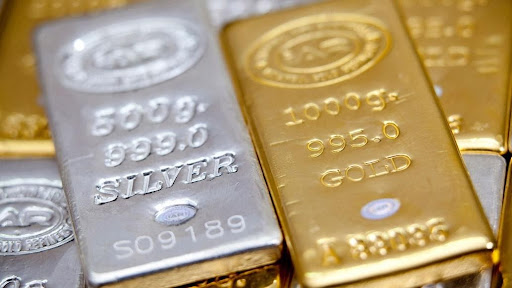 High liquidity rates
Another reason why gold and silver investments are considered highly beneficial is owing to their high liquidity rates in comparison with other investments. Their value is relatively high, which makes the conversion to cash relatively easy. More importantly, you will receive the correct value in cash. 
In the meantime, the uncertainty in other investments is quite high. When economic tides are unfavorable, there's a high chance for them to depreciate. In the case of gold and silver, a myriad of buyers will be interested in purchasing these precious metals regardless of whether the economy is doing well or poorly. 
Timeless investments
Gold and silver investments remain attractive due to being timeless. Humankind has treasured these precious metals for a minimum of 5000 years. The same doesn't apply to modern investments, such as cryptocurrencies, which are under the threat of cybersecurity attacks. In contrast, gold and silver aren't likely to go anywhere. 
The importance of these precious metals in jewelry, arts, and many other industries helps them to retain their value irrespective of the circumstances. Their value is actually universal, as they are valued everywhere around the globe. You will be provided with financial security and certainty, which is specific to precious metals only. 
Portfolio diversification
An invaluable benefit of investing in gold and silver is the chance for investors to diversify their portfolios. It's of crucial importance for capitalists not to put all their eggs in one basket, meaning they shouldn't compose their portfolios out of a single asset. Follow this link, https://www.thebalance.com/what-is-a-diversified-investment-3305834, to see some examples of diversified investments.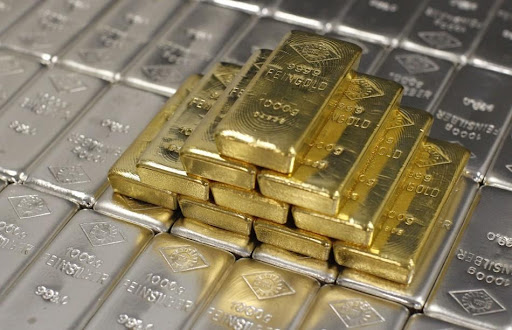 The most important benefit of these commodities is that they are classified as non-correlated assets. Such classification means that the price of these assets moves independently of other markets, such as stocks and bonds. For example, if the stock market is experiencing a crash or setback, the price of gold and silver won't be affected negatively as well. Having a diversified portfolio is beneficial for every investor looking for certain asset protection, even in times of hardship. 
Valued physical possessions
As already mentioned, these precious metals are considered to be physical possessions of high value. When being an owner of such possessions, you'll be protected from investment fraud, market collapse, internet blackout, etc. 
Even though owning silver and gold bullion is definitely worth it, they have to be kept at a safe location, such as a home safe or a safe deposit box. Additionally, bullion should be insured against theft to provide yourself with peace of mind. 
Should you purchase gold or silver bullion? 
Despite the attractive features of both gold and silver bullion, the former is considered a better investment for the average investor in precious metals. It has a larger market and a less volatile price when compared to silver.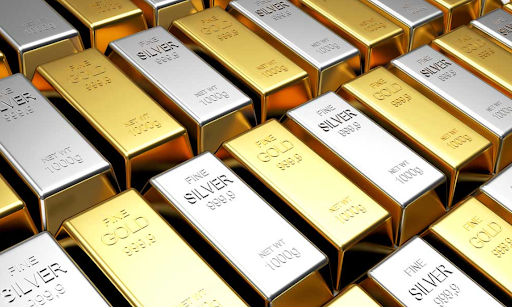 The latter, on the other hand, is known for its speculative nature and its stronger relation to economic activity. It all originates from the number of industrial uses this precious metal has. Consequently, it becomes attractive when its price gets really low. Nevertheless, the benefit of silver lies in its low price compared to gold, which makes it more convenient for small investors. 
Bars vs. coins
Another important decision for investors to make is deciding between bullion bars and coins. Bullion coins are easier to recognize and trade, which is why they surpass bars when it comes to selling at high premiums. There are smaller bars that you can purchase, but these are more challenging to sell back and impose higher transaction costs. 
Investors looking to purchase large quantities of precious metals should invest in bullion bars of a large size because of the low premium. Generally, coins are better suited for most investors, while bars are more appropriate for buyers of a larger scale. 
Final thoughts
Silver or gold, the choice is yours. 
Your portfolio will benefit from both!