Art deco wallpaper might seem too pretentious and overly glamorous to some people. But designers disagree with this opinion and encourage those who are planning to remodel their homes to experiment with this type of wallpaper. Art deco wallpaper is a great way to not only spruce up your space but also add authenticity, style, and personality to any room in your home.
There are many factors that should be considered when selecting the best art deco wallpaper, including texture, color, material, price, etc. But if you want to decorate your interior in a way that will help it stand out and mesmerize your visitors, you should be familiar with the latest design trends and tricks that will help you add Art Deco into your own space.
Metallics and Glitter
Art Deco is coming back into fashion along with its classic attributes like glitter and metallic shine. And on today's market, you can find an ample selection of high-quality Art Deco peel and stick wallpaper with an immaculate metallic finish.
Cold metallic shine lends your space a particular glamorous charm and elegance Art Deco is famed for.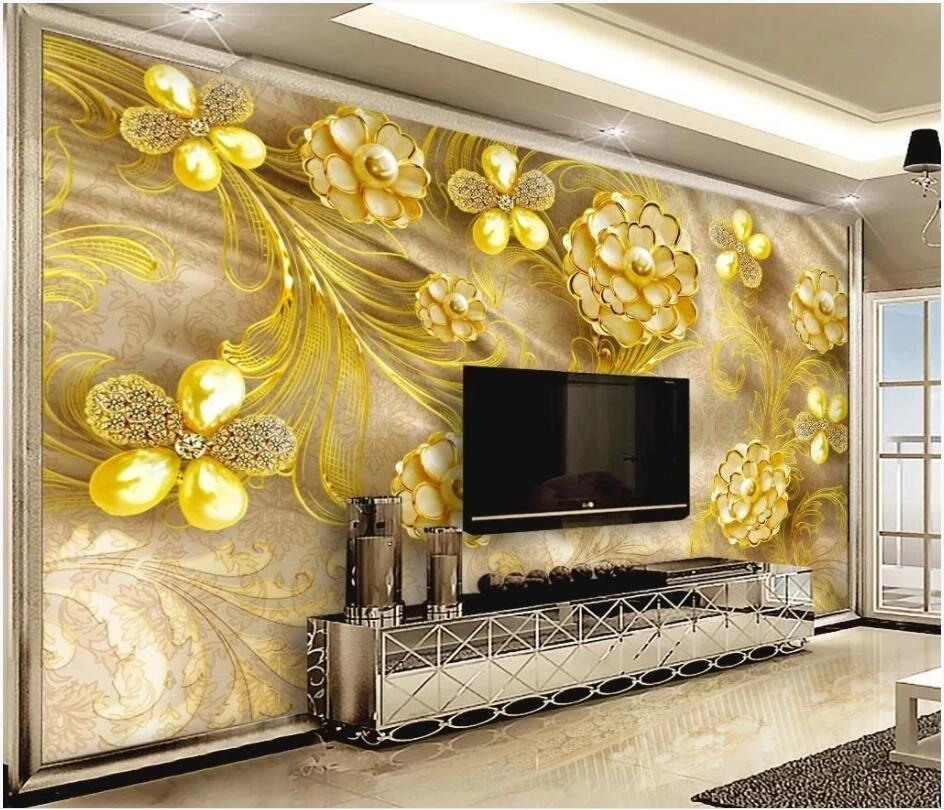 And those who are not afraid of design experiments may want to go for gold glitter, which can give your space not only a glamorous but also a bold look. That being said, you should be extremely careful not to go overboard with shiny wallpaper. It might be a wise idea to restrict yourself only to one accent wall or you might remodel your open closet adjacent to the bedroom using some extravagant gold and silver finish wallpaper. Remember that it's necessary to do everything in moderation.
Bold Geometry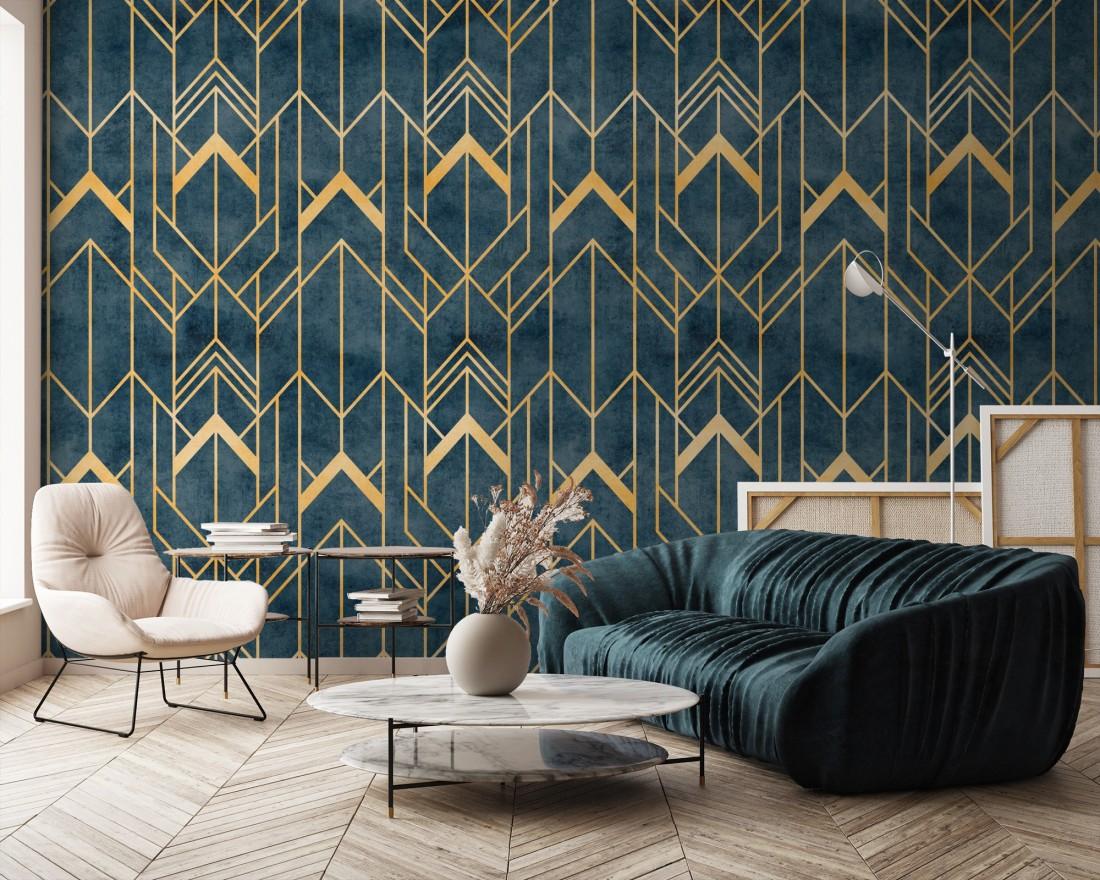 Geometric wallpaper seems to have never gone out of style. Those magic twists, zigzags, chevrons, stripes, and herringbone patterns can go a long way toward helping you enliven even the most boring of spaces. And Art Deco geometric wallpaper is no exception. You can visually expand your room or, vice versa, shrink it with the help of the appropriately chosen wallpaper. You can also add a refreshing boost of light to your space and make it look more creative. Versatile Art Deco wallpaper can help you with that and much more. Bold geometry is a great way to accentuate your individual taste and exuberant note to your interior. Sharp angular shapes, classy rhombs, sophisticated circles, and other geometric shapes spiced up with the traditional Art Deco motifs can turn your home into a masterpiece.
Oriental Motifs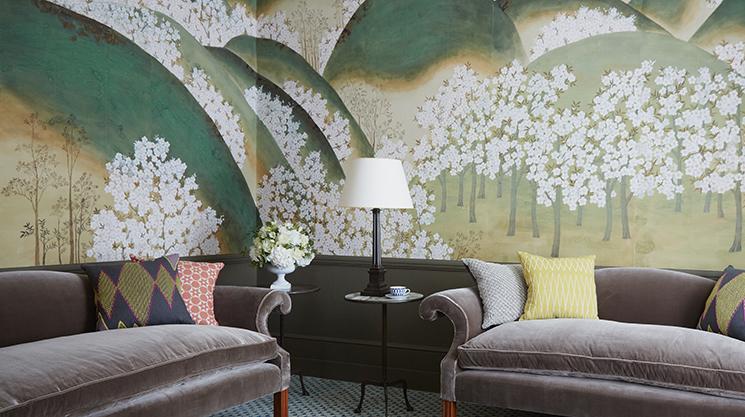 Hieroglyphs, cherry blossom and lotus flowers, paisley and florid ornaments reminiscent of traditional Chinese art, and lots of other oriental details are many sought-after elements when it comes to selecting Art Deco wallpaper. Combined with traditional Art Deco elements like exuberant shapes and bold glittering colors, such wallpaper can masterfully capture and convey a particular flair inherent in oriental cultures. So, if you want to add a note of sophistication, cultural sensitivity, and warm elegance to your interior, you can't go wrong with oriental Art Deco wallpaper.