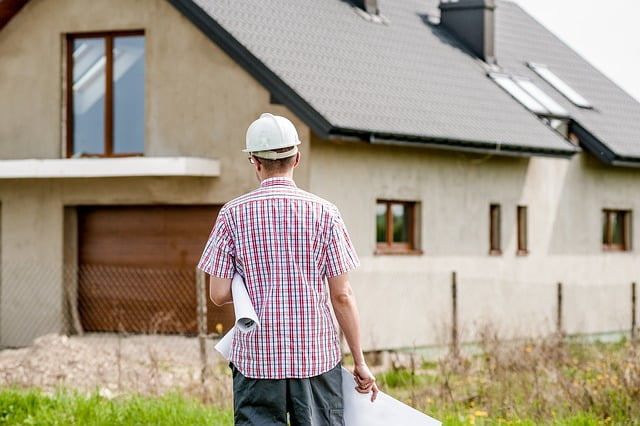 Building your own home can be a very exciting process since you get to choose what to do with every detail of the space but it is also stressful for the same reason. Having a lot of freedom also invites regrets and mistakes.
Building a home, in addition to a proper financial budget, requires an adequate construction plan to lower the chances of mistakes happening.
Let's look at a few common mistakes people make when building their homes and how to avoid them.
Miscalculating the Total Cost
There are thousands of cases where homeowners have to put their projects on hold due to a lack of funds, which usually arises from inadequate calculations of the project's cost. It's definitely not an easy task since there are various variables and multiple unexpected situations that could happen.
The best solution is to talk in-depth with someone experienced and determine accurate estimates or get an accurate price range for your project through online cost-to-build sites.
Working with the Wrong Builder
Choosing the right home builder can make a world of a difference. You need to hire someone that has experience with the kind of home you want to build, so they know your wants and needs. They also need to be good at communicating and make all decisions with your permission first. To find good home builders you need to:
Do proper research
Determine their credentials
Check on their reviews
Talk to past clients about their experience
Ask homeowners in the neighborhood for references
Take your time with this step as it's one of the most important decisions you'll make throughout the entire process.
Second Guessing Every Decision
There's no shortage of decisions you'll need to make when building and designing your home. Trying to tackle all of them alone isn't a good idea, which is why you should rely on a trusted expert and your team to advise you on the right decision.
Oftentimes, the first decision you make with your gut reaction is the best decision. Overthinking it and second-guessing each decision will only further delay the project and cause stress.
Giving Directions to the Subcontractor
Giving proper directions and making sure they are heard by the right people is a responsibility the homeowner has to bear. Many people tend to give their directions to the subcontractor because they're often on the project site, but they are not the ones you have to communicate with.
Talk directly with the construction manager or builder, so they can advise their team in a way they understand and answer any questions you have regarding the project.
Skipping the Home Inspection
It might come as a surprise to most people but conducting a professional home inspection on a newly built home is just as crucial as it is inspecting a home you're buying on resale.
In the worst-case scenario, you'll move into your home immediately after it's been constructed and find tiny problems all over the place. Getting your home inspected will ensure everything is okay and give you peace of mind.
Moving Too Quickly
Patience is an essential attribute to have for building a home. Of course, it's difficult to put so much effort, time, and money into a single project, but constructing a home takes time, especially if you're doing it properly.
If you rush the process, you're likely to run into a problem later on long after the project's completion that you hadn't thought of. Rushing the inner workings of your home is especially a huge mistake as it could mean weak structural stability and could force you to rebuild the home or make costly repairs.