Smart home technology refers to a convenient home setup where you can control appliances and devices remotely using a networked device from anywhere. Such a device could be a phone, laptop, or any other smart device with an internet connection.
Smart devices in a smart home connect to themselves via the internet. That way, the user can remotely control the functions of these devices, such as home security, temperature, lighting, etc.
As home technology grows in popularity, you must understand how they work. This article will show you some of the most outstanding smart home tools that you should have.
How Does Smart Home Technology Work?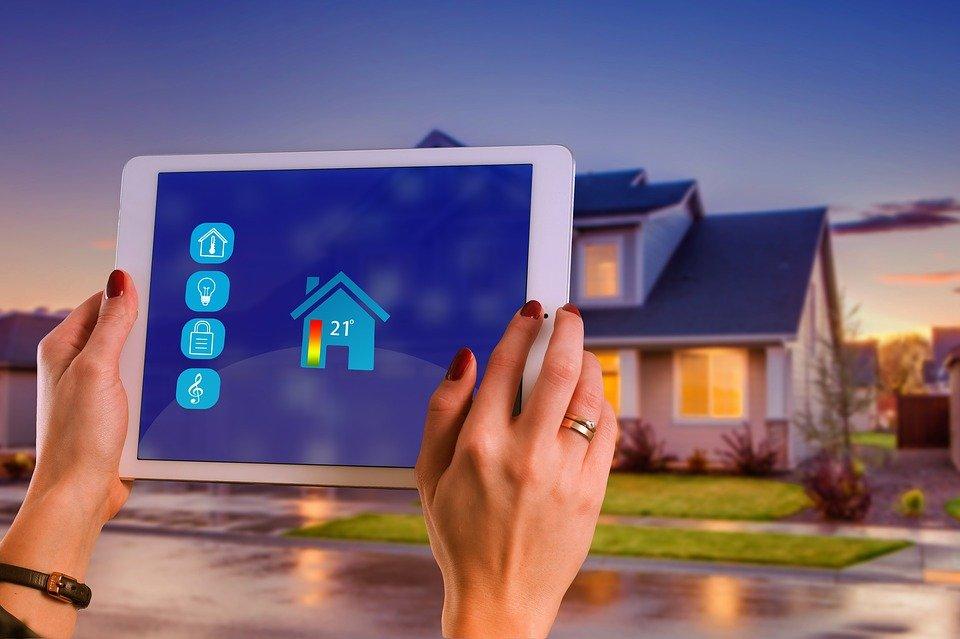 So, imagine you buy a modern freestanding tub for your bathroom. You got the bathtub to have your bath and enjoy your me-time on stressful days. But then, bringing water into your freestanding tub can be a problem.
First, you have to stand up and turn on your water heater. After that, you have to fill the tub to the proper amount and then wait until the water in the tub is just lovely and warm enough for you. All these steps are laborious and unnecessary if you have an intelligent modern freestanding tub.
With an intelligent modern freestanding tub, you can have the tub fill itself with water of the right temperature from the comfort of your bed. The tub connects with other smart devices in your bathroom and a central control device.
The central device can be your phone or laptop. Using the phone or laptop, you can schedule your bath times. Your clawfoot tub automatically fills itself when it's time for a bath.
Also, some of them can have artificial intelligence attached to them. That way, they can learn your schedule and behavior and make adjustments when you need them. For instance, if you prefer to have the lights dim while bathing, your bathtub can automatically adjust the lighting when you bathe.
Ultimately, home technology gadgets help to make life easier for you.
6 Must-Have Smart Home Technology
Smart technology can come into almost every area of life where you have electronic devices right now. If the device works with electricity, it can become a smart home tool. The following are some examples of smart home alternatives:
1. Smart Toilets
This can come as an excellent tool in your automated bathroom. It also complements a smart freestanding tub if you have one.
Intelligent toilets are toilets that can do things on their own. These toilet seats help solve most of your problems with regular toilet seats. For instance, some of them have sensors that automatically open and close the lid.
Others come with a touch-free automated flush. In some cases, you get seats that warm up themselves. Some even have deodorizers to keep everywhere smelling nice. They may also have automated bowl cleaners.
2. Smart Thermostats
With smart thermostats, you can monitor the status of your HVAC system from anywhere. For example, you can easily control the temperature of the bathroom while in your stand-alone tub and shower without having to leave the bathroom.
You can also program them to turn off when no one is home, saving energy. Some smart thermostats include a sensor that automatically adjusts the temperature when it detects a need.
3. Smart Plugs
Smart plugs can transform any electronic device into a smart device. When you plug a device into a smart plug, the smart plug turns the device on and off from your smart device.
The importance of a smart plug is that you can see which of your devices is running even if you are away from home. This helps you save some energy. It can also protect you from fire accidents when you forget to turn off your irons or other potentially dangerous appliances.
4. Light Automation
There are two options for light automation. The first option is to use smart switches. You can control smart light switches using an app. But aside from switching on and off, many also offer a variety of lighting options, such as dimming.
Smart bulbs are the second intelligent lighting option. Smart bulbs, like smart plugs, transform ordinary lights into smart ones. By replacing incandescent bulbs with smart bulbs, you are able to automate your lighting.
So, you may ask, which is the better option?
Smart switches are less expensive, but they frequently require complicated installations. Smart bulbs provide more lighting options, such as dimming or soft lighting, but they are more expensive.
That's because they require the purchase of a translator hub to work with your smart devices.
5. Video Doorbells
Video doorbells can detect and alert you when someone approaches the front door. They can also show you video footage of who is there and allow you to use intercom technology to communicate with your visitor.
You don't have to yell "who's at the door?" from across the house anymore with a video doorbell. You can view it on your smart device or ask your smart speaker to do so.
6. Smart Dishwashers
Smart dishwashers allow you to monitor the washing of your dishes in real-time. These dishwashers use apps that are very similar to those that come with smart ovens and smart fridges.
This is because most of these smart devices are manufactured by the same companies. So, you can use these apps to check the status of your wash. They will send you notifications when your load is finished, and you can use them to start or stop a load. Most of these apps can also run diagnostics on your dishwasher if necessary.
Conclusion
Smart home technology helps you make things easier. Whether you are buying a smart freestanding tub, a smart mirror, or any other smart device, you will always enjoy the comfort of automation that these devices have.
More so, these devices allow flexibility. You can decide to connect these devices either by cable or wireless systems. Although these systems might cost you some money, it is an investment that pays off as smart homes increase the resale value of your home.