Keg coupler is one of the main elements of any beer system. In fact, this is the key that opens the barrel and the beer begins to flow out through the tap. All couplers perform the same task. However, when choosing this product, we recommend paying attention to its characteristics, which can be different depending on the type of beer you choose and the type of your barrel.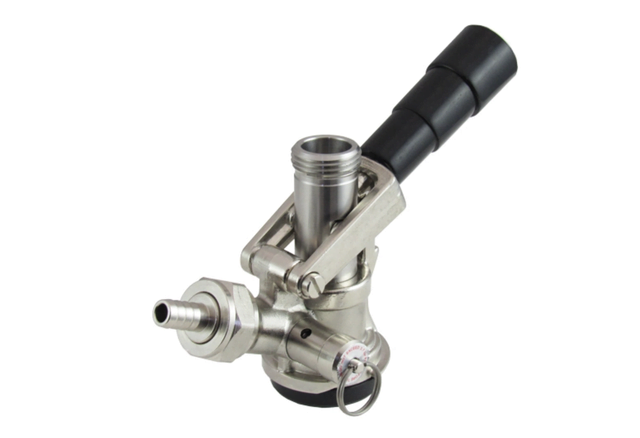 List of 6 the Most Common Types of Keg Couplers
There is no universal keg coupler that works perfectly with all the beer systems. Different barrels are equipped with different types of valves, so if you try to attach the wrong type to your barrel, the beer simply will not pour.
In total there are six types of couplers, among which you are guaranteed to find what is suitable for your system:
The S-type or European connector for the Sankey kegs. The key difference between this product and the American D-type model is their sensors. The American coupler is wide and short, and the S is long and thin. This keg connector is used in the production of Newcastle, Heineken, and Pilsner Urquell.
The D-Model is the most popular system for connecting barrels in Canada and the United States. You need to buy this model if you are producing Corona, Yuengling, or Molson.
The A clutch is a German model that is needed for the slider keg. It is used to produce Carlsberg and most other popular German beers.
U-type works with some valves for European barrels. You can find it at the Guinness production.
The M-model is considered less popular than the previous ones. However, it also has its fans. It is often used to produce German varieties such as Einbecker and Schneider Weisse.
The G-type is a triangular coupler that is used in some Dutch, American, and British breweries. Popular varieties of this product: are Watney's, Grolsch, and Fuller's.
Not sure what type of keg coupler is suitable for your beer system? Contact the consultants of the Canadian company Beverage Craft. On the website of the brand, there are all 6 kinds of keg couplers, so here you will find the right connector for your barrel, and also the consultants will advise you on how to install and use it correctly.