People have many passions, and one of the most common things people like to do is travel. Undoubtedly, traveling comes with a wide range of benefits, allowing you to take some time off, explore new cultures, meet new people, and make new memories. It's safe to say most people like to document every moment of their travels. Here are five ways to meet this goal.
Create a Photo Journal
People experience some of the best times of their lives while traveling. This means it's crucial to always cherish those memories. The first medium of documenting your travels and preserving them for the rest of your life is a photo journal.
Many people assume that a photo journal is the same as a photo album. However, there's more to it. If you're new to the concept of photojournalism, you must understand what it means. In simpler words, a photo journal works the same way as any other journal or diary where you document your everyday tasks, stories, and thoughts.
The only difference between both kinds of journals is the use of text and pictures. Photo journals serve the purpose of documenting stories and experiences by the use of photos instead of words and sentences. 
Therefore, if you're someone who's interested in the idea of creating a photo journal, you must start taking pictures of the places you go to in a storytelling way. This will not only make your travels more fun, but will also make it simpler for you to create and manage your photo journal. In fact, if your journal is good enough, it can even be published for other viewers to inspire them.
Think about what you want to name your travel photo journal, add captions and memories associated underneath each picture, and align them in a way so that the reader or viewer truly lives your experiences through your work.
Start Vlogging Wherever You Go
Living in a digitally advanced era has made documentation and recordkeeping significantly easier for most people. They prefer cherishing their travel memories through the screen, and many of them like to share them with others too. If you're in the same boat, the best way for you to track and document your travels is through vlogging.
Vlogging refers to video blogging, in which people document their experiences in the form of a video, edit the video, and put it together to transform it into a story, documentary, movie, or a simple video. 
Most people striving to earn an income through social media and YouTube continue to learn the art of vlogging and the different techniques they can employ to ensure they film every crucial part of their trips.
The reason vlogging is most people's go-to medium is that billions of people worldwide use the internet. Most of them have access to video streaming sites such as YouTube, where they frequently get entertained by watching the vlogs made by people.
As a result, vlogging increases the chances of people to get famous, be known, and stand out among others by inspiring people worldwide. A critical factor of vlogging your travels is to add written details about the places you're going to. This will enable others to plan their trips, allowing you to become an inspiration vlogger aiming to help others too.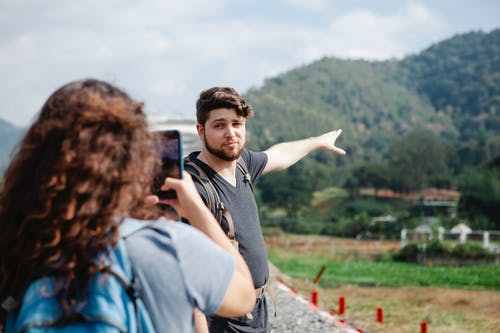 Conventional Photo Albums
If these advanced methods of documenting your travels don't appeal to you, you can always do what's always been done by most people. The traditional method of saving memories has always been through photo albums. Ever since the invention of the digital camera, millions of people worldwide have been taking pictures and printing them for their albums.
You can always create designated albums for each location you travel to. This can serve as an incredible collection of all the places you've been to over the years. People who like going back to those memories and sharing them with their loved ones often rely on their photo albums.
Today, you can find a wide range of high-quality albums made with leather, cardboard, and other materials to create some of the most compelling travel albums for you and your family.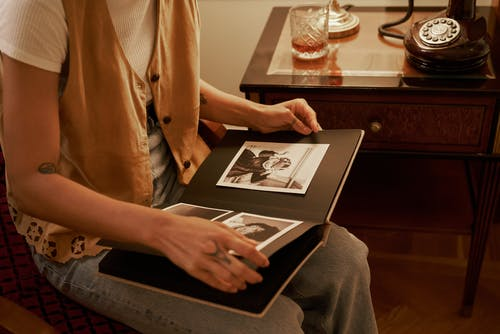 Write Your Own Blog
If you have a gift of writing, why waste it? Another incredibly interesting and enjoyable way of tracking and documenting your travels is by writing your own online blog. Blogging is one of the greatest activities for people who feel comforted by writing their thoughts, observations, ideas, and recommendations.
Writing a blog provides you with an opportunity to write about your travels in as much detail as you like. Furthermore, you can always share your blog with others looking for some travel inspiration. Remember to categorize your blog according to the kind of content you're publishing.
An excellent way to get started is by choosing an attractive website design and adding your travel photos with everything you write.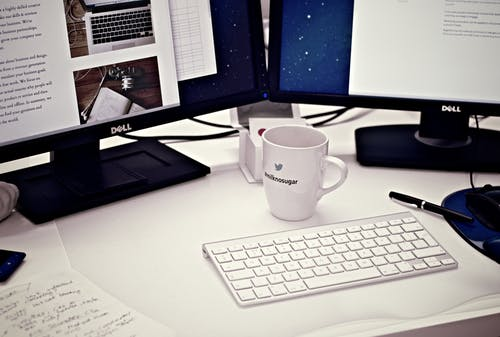 If you think writing your own blog is the perfect way for you to document your travels, make sure you check out Reid Champagne's work for inspiration. He's one of the best humor columnists and  American humorist authors you'll read. If you're wondering what makes him stand out among other writers and humorists, he's one of the best writers of funny articles, motivating his readers to write funny stories and learn the tips and tricks of adding humor to any piece of writing. Regarded as one of the 50 funniest American writers, Reid Champagne's online blog is his personal memoir containing his famous relationship humor, humorous travel writing, travel humor books, road trip humor, and so much more.  Check it out by clicking here or get in touch with him to learn more for Document Your Travels.