The State of New Mexico is one of the areas grouped into what is popularly known as the Sunbelt region. This classification is due mainly to the climatic condition which can get really hot during sunny days. To successfully live in this region, one has to make adequate provision for facilities that will keep the atmosphere cool even during sunny periods and this is where HVAC installation comes in. This blog will discuss about Finding AC Installers & Specialists in New Mexico.
Air conditioning installation isn't a simple do-it-yourself (DIY) project because it needs some technical knowledge that most people lack. It is advised that you utilize the services of professional experts if you need to install a new unit. 
Finding a good contractor to install your HVAC unit can sometimes be difficult especially if your house is not the regular kind of construction. A good example will be Adobe homes which can be easily found in parts of New Mexico. If for example you own this kind of property, getting professionals that handle A/C installation for adobe homes will not only save you money but also stress.
This article will address some tips that should help you find good HVAC installation experts and finding AC installers in the State of New Mexico and other parts of the world. 
How to Find the Best HVAC Professional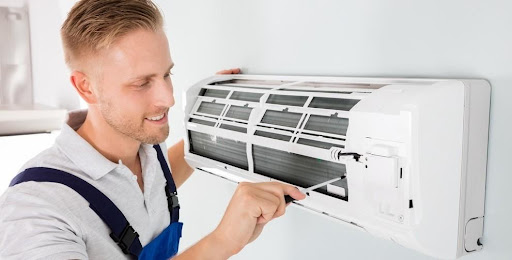 The following are a few tips that can help you find the best professional for the installation of your HVAC:
Check License
Before engaging the services of any provider in any part of the world, licensure should be a criterion. The license does not just certify the technician's ability to carry out the job professionally but also shows that they are approved by the authorities.
Working with professionals or companies that are licensed offers some security as the licensing implies that the authorities have a lot of information on them. As a result, licensed experts or providers of various services will strive to keep their records clean.
Read Reviews
Technological advancements have made if pretty easy for prospective customers to run some basic checks on an individual or company they are considering. As a result, in addition to asking neighbors and others for recommendations, you should advantage of the access made available by the internet.
In addition to this, you can glean further insight from reviews offered by previous customers on third-party review platforms. Trust Pilot, BBB and Yelp are a few of the options you can explore. Whatever you do, ensure that the platform on which you are getting these reviews have no affiliation with the company you are researching. You simply need unbiased information.
While checking out reviews, also bear in mind that they can be manipulated by fraudulent companies. If you need assistance with identifying fake reviews, you can check here: https://www.fox43.com/article/money/consumer/fox43-finds-out/how-to-spot-fake-reviews-online/521-381bce20-ec26-48a9-a29e-3e78f501da6e
Quick Response
It can be a nightmare to work with a service provider who has a slow response time. This is due to the fact that you would have to deal with the inconvenience of a faulty system until they arrive. As a result, regardless of how competent they appear to be, service providers who don't respond in a timely manner should be avoided.
Thankfully, there are lots of options in your town from which you are sure to find one that will respond quickly and also do a fantastic job. It is to your advantage to work with such a company. 
Check Terms of Contract
Examine the terms on which they propose to provide their services. A warranty, payment method (deposit or one-time payment), and the duration of the installation should all be included in this section. You can always cancel the transaction if you are not satisfied with any of their submissions.
Look Out for Red Flags
There are a few red flags that should alert you to the fact that you are dealing with the wrong firm. A request for a deposit is one of these warning flags (reputable HVAC companies request for payment after rendering the needed service).
A contract paper with small incomprehensible prints is another red flag. If the prints aren't legible enough for everyone to see, don't sign the contract. This strategy is typically employed by con artists to conceal some flaws in the contract. 
Warranty
Most reputable service providers of this sort give warranty. You can feel assured that they will correctly handle the maintenance of your HVAC unit. Additionally, if the equipment has a problem during the warranty time, they will repair or replace it as needed. If you need information on common HVAC unit problems, you can read this article.
Conclusion
A working HVAC system ensures a pleasant environment both at home and at work. If you're seeking the best provider to install this unit, we've included some pointers in this post to help you out.